Reinventing Singapore's Growth Engines
Written by Angus Mackintosh
Singapore Exchange Ltd (SGX SP) hosted a research conference with Smartkarma in Singapore, including Dr Jim Walker as a keynote speaker. The event was well attended with around 180 delegates participating, with some interesting panelists in including Hugh Young of Aberdeen Asset Management and Adrian Teng, Group Finance Director of Jardine Cycle & Carriage Ltd (JCNC SP) amongst others.
Dr Jim Walker 's key note speech at the conference was entitled "Reinventing Singapore's Growth Engines", where he presented a very positive picture for not only Singapore but also South East Asia as a whole. This uncharacteristically bullish view (he stated that he has "never been more optimistic") is driven his projections of a weaker USD, along with a cyclical and structural growth recovery, aided by strategically strong demographics. Dr Jim Walker upgraded Singapore to overweight in his June Strategy report. For a full recount of his key note address, please scroll to below.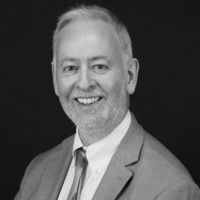 Dr Jim Walker
Founder & Chief Economist
Asianomics
Jim.Walker(at)asianomicsgroup.com
(852) 3950 0066
Full Report
Dr Jim Walker has never been more optimistic on Singapore, despite what is going on over Korea and Japan. He recently upgraded Singapore to overweight in his June Strategy Update (also see Singapore: Securing the Future with Regional Integration). The reasons being his projection of a weaker dollar and cyclical and structural arguments. He does not concur with those who suggest a stronger dollar, Euro parity, and a weaker RMB. His target for the TXY is 80 over the next 15 months versus 92 currently.
His sees strategically strong demographics for South and South East Asia. North Asia has access to SE Asia but Singapore is even closer to Indonesia, the Philippines, and Indonesia, as well as India, the fastest and biggest growth markets. Just as Hong Kong is the powerhouse of services for North Asia and China, Singapore is for South and South East Asia. Please see: World War Three: Part 1 – Falling Fertility, World War Three: Part 2 – Growth, No Deus Ex Machina, World War Three: Part 3 - Demographics Baked in the Cake
Dr Jim Walker uses Austrian Stress Indicators to indicate the health of economies including credit, money flows, product cycles, and real lending rates deflated by GDP growth. For Singapore, he upgraded two signals ROE and Broad Money in his mid-year update. This upgrade was partly cyclical on the USD and recovery of the Global Economy.
For most of the last seven years, Asia has been the driver of global growth, as Developed Economies have suffered. 2012 saw a negative US$271bn come out of the global economy, whilst 2015 saw an even larger US$1,755bn, with the Euro weakening for EU1.40 to EU1.06 to the USD. Asia Exports peaked in 2011, collapsed in 2015 but saw stabilization in 2016 with the USD and a pick up in the Global economy, with developed markets picking up. Demand will remain strong in 2018, which will mean global capital flows to Asian Equity Markets. ASEAN and India have been through some tough times but the cycle has turned and Singapore will be the main beneficiary.
In his December 2016 year-end Strategy, Jim published a piece, which had nothing to do with President Donald Trump but was much more serious, addressing the upcoming "Generational Conflict", which is no joke, with the potential for a physical war between young and old.
The young are in short supply and will not be able to contribute enough to Pension Funds to feed the older generation. Rich countries are facing a "demographic time bomb" and economic growth rates are not sufficient to fill the gap. Nominal GDP growth is the best indicator to watch to ascertain whether this might be the case and 3% GDP growth in the USA is well short of the mark. For investors, Asia is much better positioned both demographically and from a growth perspective.
Female fertility rates are way too low at 1.8 versus the "replacement rate" of 2.1. Some countries are even lower, with Spain at 1.3 and Italy not far behind. Interesting that Catholic countries as particularly low, with Latin America, also seeing a low number. Family sizes are shrinking, with one old person for every six young. Looking 30 years out, Germany will be looking at a ratio of 1 old person for every 3 young, whilst Japan will be facing a 1 to 1 ratio.
SE Asia still has a ratio of 9 young workers to one old person. Declining young labor is not such a problem with good growth, with the fund benefits flowing through to retirees. Global growth has been strong enough over the last 45 years but between 2010 to 2016, it has been very poor.
Demographics in SE Asia and South Asia are much better, female fertility rates much higher at 2.4 in India, 2.5 in Indonesia and 3.0 in the Philippines. North Asia is much lower with Taiwan at 1.1 and Hong Kong at 1.2. As North Asia grows older, investment will flow into South East Asia.
There is an ongoing transformation happening, with Asia decoupling from Western growth and demand. Asia's growth has held up very well in terms of nominal GDP growth in USD terms. In Jim's view, investors should underweight the Euro and £, with some investment in the US but should have a weighting of 40% in Asia.
Event Panel Discussions
Panel A
Dr Jim Walker | Founder & Chief Economist | Asianomics
Hugh Young

| Managing Director | Aberdeen Asset Management Asia Ltd
Raghav Kapoor

| CEO & Co-Founder | Smartkarma
Chan Kum Kong

| Head of Research & Products | Singapore Exchange
Panel B
Adrian Teng | Group Finance Director | Jardine Cycle & Carriage Ltd
Daniel Thong

| Global Head of Strategic Development | Halcyon Agri Corporation Ltd
Gabriel Ho

| Director | Dymon Asia Private Equity
Lai Yeu Huan

| Senior Portfolio Manager | Nikko Assest Management
Rajesh Chopra

| Group Chief Financial Officer | Mewah International Inc.